---
Course Information for ANSC 250 – Introduction to Animal Handling and Management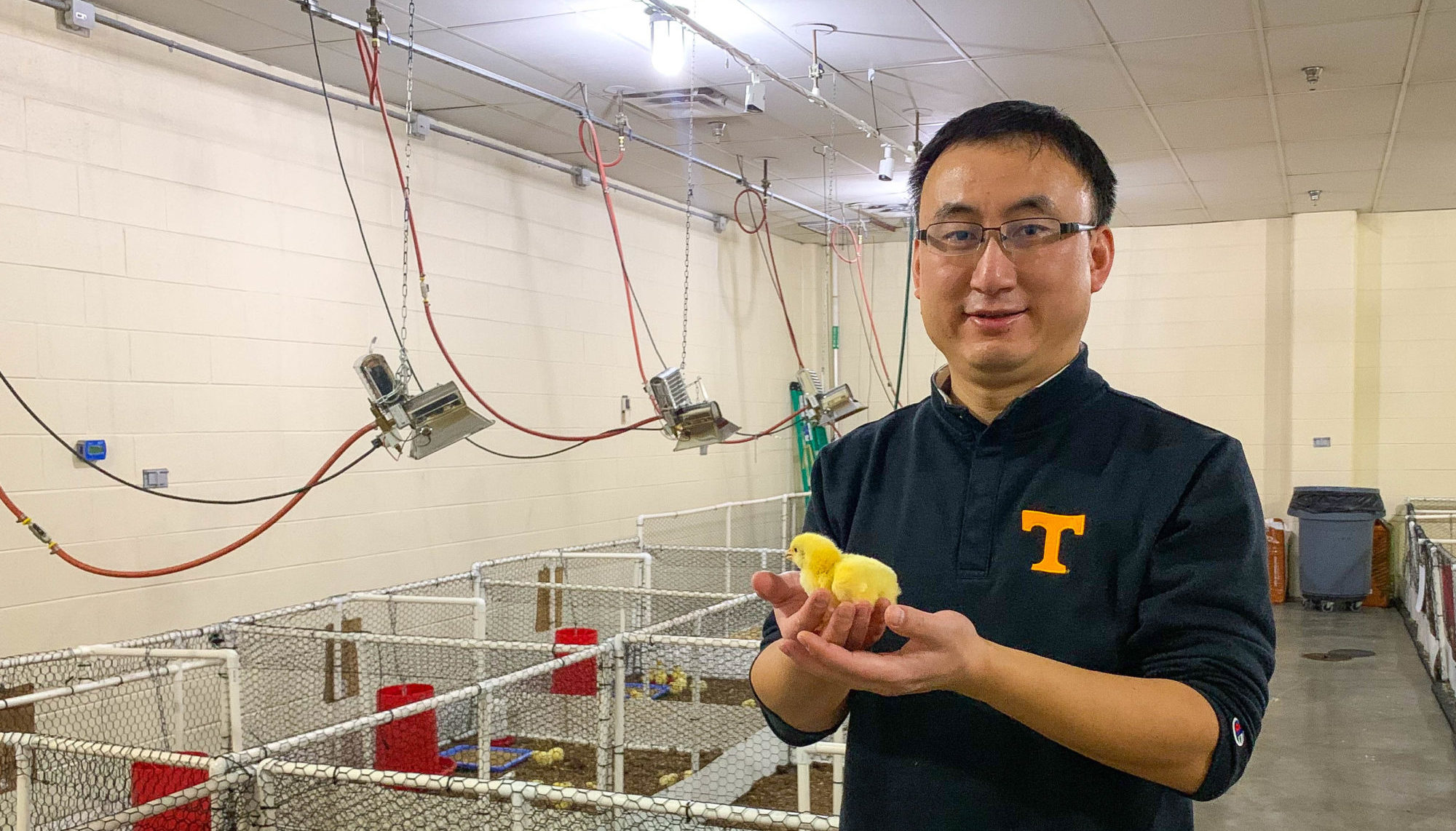 4 credit hour course (3 hours for lecture and 2 hours for lab) offered every Spring and Fall semester. Introduction to structure and production principles of the food animal and equine industries. Exposure to current animal management practices as they affect livestock, equine, companion, and exotic animal industries. Topics may include animal behavior, restraint and welfare, nutrients, food safety, animal reproduction, health and well-being, emerging technologies, and career opportunities in animal industries. Students must complete this course with a grade of C or better to remain in the major of Animal Science. 
Students learn poultry handling and basic welfare assessment, and poultry industry structure in two lectures and one lab session.
Lecturer, Poultry Session: Dr. Yang Zhao (yzhao@utk.edu)
Course Information for ANSC484 – Poultry Management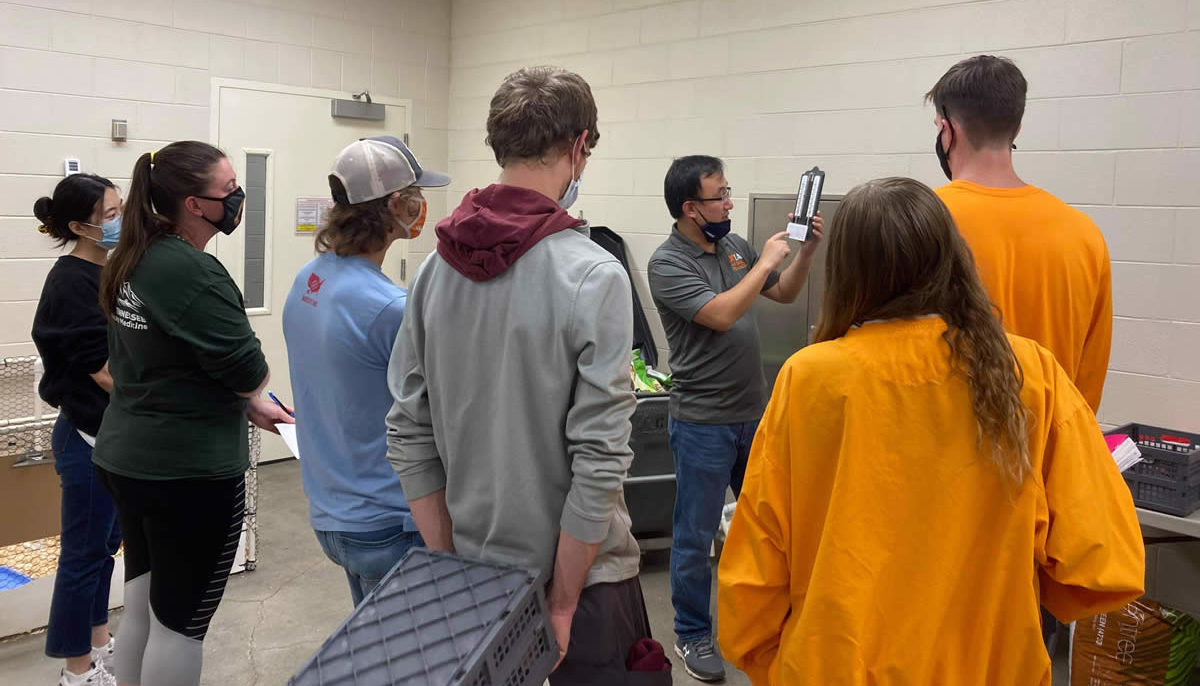 3 credit hour course (2 hours for lecture and 1 hour for lab) offered every Fall semester. Integration of principles of nutrition, breeding, physiology, and marketing into complete production and management programs. Structure of industry, enterprise establishment, systems of production, production practices, and improvement programs. Management evaluated in terms of production responses and economic returns. Lab sessions provides students hands-on opportunities to hatch fertile eggs and raise broiler chickens from day old till market weight.
Lecturer: Dr. Yang Zhao ( yzhao@utk.edu )